Welcome to the Arkadia Network website!
Our website is officially open! We are a semi-vanilla Minecraft server that is community focus and has regular server events. For October our monthly event is a Halloween Competition Build. Any updates will be posted above this paragraph. Our server IP is in the top left hand corner: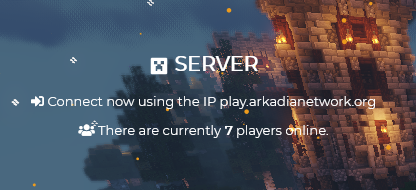 Meanwhile, our join Discord (where most of the action happens) using the link in the top right hand corner: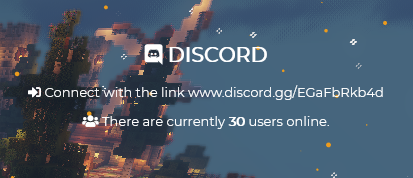 As for the store, donation ranks are cumulative, so if you purchase HERO for $10 then want GIANT, it would only be $15 instead of $25. Under miscellaneous items you can purchase additional claim blocks, additional vote keys, and unlimited set home. The main way to obtain claim blocks is to play, you recieve 500 claims blocks per hour, and for vote keys you get one per vote which you can use in-game to win certain items. Currently we only accept PayPal (or manual payment via PayPal), but we are hoping to accept cryptocurrency through Coinbase soon!
For support you can submit a ticket in the #submit-ticket channel on Discord, which is reiterated in the "Contact Us" button at the bottom of the page. Please also read our Terms of Service and Privacy Policy, also at the bottom of the page or on the checkout page.
Recent Donators

Spookycone
1x HERO Donor Rank,1x Unlimited Set Homes

iTzJeffrey
1x HERO Donor Rank

ckwestforce
1x 25,000 Claim Blocks

thedrunkprinces
1x Unlimited Set Homes